Carol Stewart Bio
As a young mother, Carol Stewart had five children in seven years with husband Roger. "To keep my sanity and take a break from the house, I took my first tennis lesson at McKennan Park from Dave Weber at age 30," smiled Carol. The pairing of the game of tennis and scores of ensuing friendships followed (along with over 75 career tennis trophies) – and the rest is history.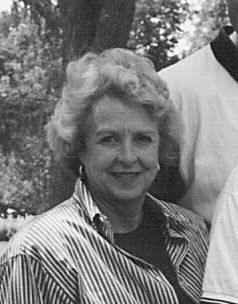 Carol went on to be a dominant doubles player, starting in 1973, and still today competes with the top senior players at her winter home in Naples, Florida. Those early lesson programs at McKennan, with friend and main doubles partner Jacque Gustafson, unleashed a passion that led to many club doubles titles at Westward Ho and Woodlake – then from 1973-1984, she appeared in 14 finals of the SD Closed and SD Open. During that span, she captured three 35 doubles titles, three 35 singles championships, an Open division title and consecutive mixed doubles titles with Dick Hahn at the SD Closed. A SD Open mixed doubles title with Jim Van Gerpen and a 50 and over doubles championship at the 1995 National Public Parks Tournament followed.
Carol grew up in Faulkton, SD and enjoyed playing high school basketball before it disappeared from the scene of the SD High School Activities Association (only to reappear in the 70's). She moved to Sioux Falls in 1959 with Roger, where they raised their five children – Kay, Kim, Scott, Doug and Anne.
"As much as I love the game of tennis," Carol said, "the true benefits have been the circle of friends I've made. Tennis has also been a wonderful sport for our family, and we typically have an annual family tournament with our children, their spouses and now our grandchildren. I am grateful to the Sioux Falls and South Dakota tennis community for the many years of enjoyment that I have found in the great game of tennis."