John Simko Bio
Sioux Falls native John Simko, whose name was synonymous with success in athletics during the 1950s, burst upon the South Dakota scene as a Washington High School freshman in 1954, when he earned state prep titles in tennis singles and doubles. He repeated in each category for the next three years, a singular achievement.
As a senior, he helped the Warriors to state championships in tennis and track, winning the high hurdles. All the while, he was equally busy in basketball and football. He earned all-state football honors as a prep and Little All-America recognition at Augustana, bringing about a tryout with NFLís Pittsburgh Steelers that lasted until the final cut.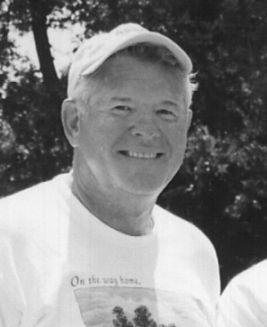 While at Augustana, Simko was one-for-one in North Central Conference tennis, winning the championship as a sophomore. Freshmen could not participate at the varsity level. The tournament was rained out when he was a junior and he couldnít compete as a senior because he was drafted and signed by the Steelers.
Simko, who was ranked No. 1 in age-18 singles in the Northwestern Section in the summer between high school and college, joined Don Grebin for two years of total domination of regional menís doubles competition.
Grebin, who was inducted into the Hall of Fame last year, and Simko did not lose a match across the Dakotas, Nebraska, Iowa and Minnesota for two seasons. "I donít think we ever were ranked No. 1 in doubles, so it was fun to beat those who were ranked ahead of us," Simko said. "There were some really good players, better singles players than we were, that we were able to beat. Sometimes, it was hard to tell who was more surprised, them or us."
Simko, who began practicing law in Sioux Falls in 1968, is now a U.S. Magistrate Judge.