Liz Hamburg
By Terry Nielsen
Liz Hamburg of Rapid City has been a stalwart leader of the Northern Section, United States Tennis Association for over 14 years, serving as president from 2018-2021. A 2022 SD Tennis Hall of Fame inductee, Liz epitomizes the theme:
"If you want something done, give it to a busy person."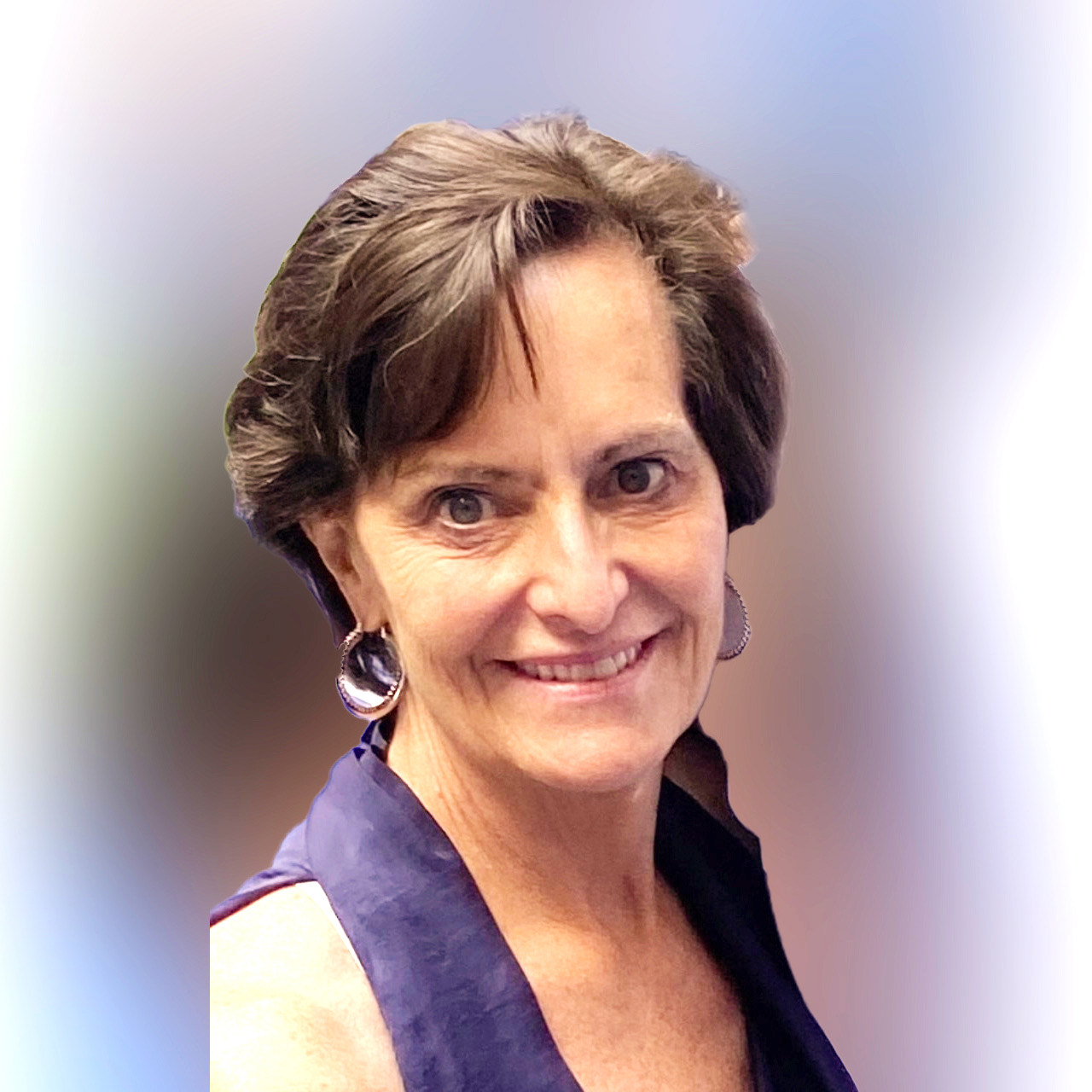 A Wall, SD native, her thirst for tennis started humbly at the age of 35, when she moved from Sioux Falls to Rapid City, initially playing in the USTA league. (Her teams were Section finalists in 2004 and 2006).
She served the Black Hills Tennis Association in nearly every role, organizing tournaments and adult mixers, assisting with tennis programming in physical education programs and after- school programs, then serving as chair of the association. She worked with the Rapid City school district and the City, along with the BHTA to complete the 12 court Parkview tennis complex.
In 2011, Liz was nominated by Chris Dummermuth and received the USTA Northern Section Wolfenson-Ratner Community Service Award. The following year, she joined her friend Keiz Larson in coaching the St Thomas More girls tennis team, assisting her until 2016 and winning the 2015 state title along the way.
She didn't let the 8-9 hour drive from Rapid to Minneapolis (575 miles) deter her love for organizational tennis. Once son Jack came on the scene playing tournaments at age 9, she was off and running. Soon she was on the Section's junior tennis council, with oversight of the Junior competition committee, Junior team tennis and Tennis on Campus programs.
By 2008 she was elected to the board of directors of the Northern Section and since has served on the following committees: Awards, Finance, Audit, Compensation, Board Development and Grants. From secretary of the Northern Section came her journey through the chair. During her years as president, she worked closely with the Section staff to handle transitions, and the significant move of the Sectional office to the new campus of the Minnesota Vikings in Eagan, MN. The main obstacle included the COVID-19 global pandemic.
Currently, she is finishing her second and final year as Sectional Delegate to the USTA. There she has served on task forces for Section Succession Planning, Section Funding and currently she represents the Section Delegates on the Shared Services Committee.
The Northern Section is made up of all of SD, ND, MN and western WI. She is only the third person from SD to have the honor of serving as president, following Ross Fenn (1965-66) and Mary Thompson (2005-2006.) Executive director Becky Cantellano said Liz was the first person to serve two consecutive terms as president in the history of the Northern Section.
Becky said "Liz led us through an executive director transition and the pandemic with courage and grace, all while battling health challenges of her own. Liz is currently our Section's Delegate to the USTA, where she represents our views on a national level, and has been instrumental in advocating for innovation and support that benefits community tennis programming. Her experience as a nonprofit executive, program provider and player gives her tremendous insight that benefits our work, and she has become a personal mentor and inspiration to me over the years. Liz is an absolute treasure to SD and our Section, always working to make things better while prioritizing a spirit of fun, reminding us that this is what tennis is about."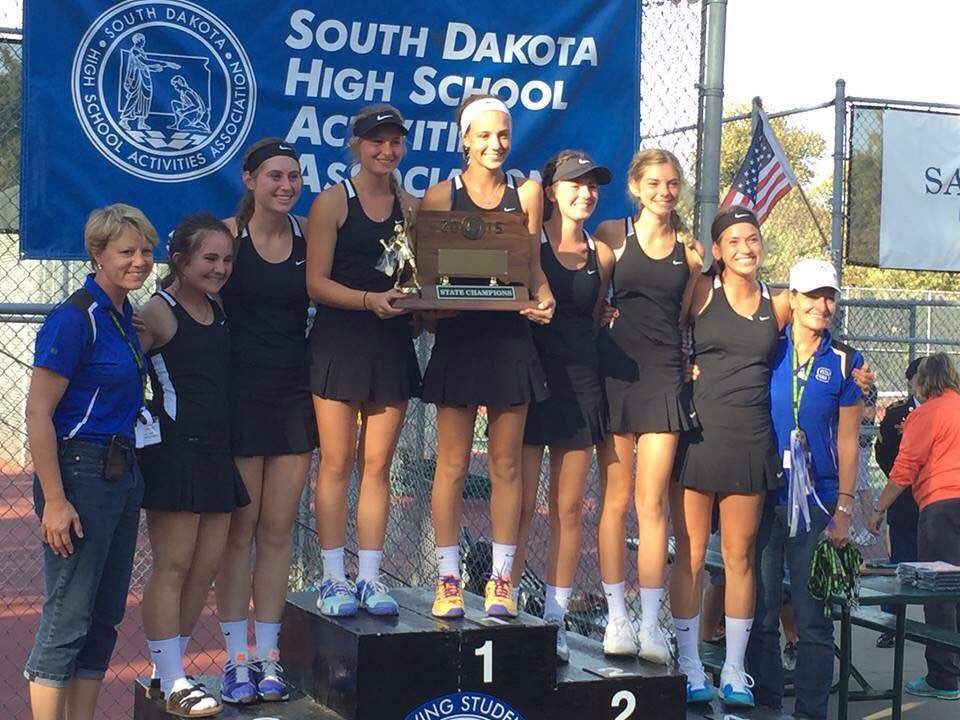 Thompson first met Liz when Jack Hamburg was hitting the junior circuit. Mary recalls Liz being the perfect tennis parent, letting the kids play and directors run the tournament without interference. Mary helped Liz direct a major junior tournament in Rapid City. Mary said "Liz developed into a very gifted leader, leading to her presidency of the Section. She has served in nearly every tennis role possible, locally and regionally."
Jessie Daw, Sioux Falls native and SD Tennis Hall of Famer (2018) has been a board member and national committee member for the USTA.
Said Jessie: "I met Liz when I joined the Northern Section board and found immediately someone from across the state who held a strong passion for tennis. As our board journey continued and Liz became our section president, I saw her leadership skills shine through some challenging times. Liz stayed on a double term as section president to assist in the transition to a new executive director, and she was "at-the-ready" despite a variety of challenges. She always had a smile on her face and she led with courage, compassion and energy."
The oldest daughter of six children of Thor and Mary Sautter, Liz is a 1976 graduate of Wall High School, where she was a sprinter on the track team that won state titles in 1974 and 1975. Off to University of South Dakota Liz went, where she ran track for two years. She met her husband Randy prior to their senior year and May 29th, 2022 they celebrated 40 years of marriage. Son Joe lives in Spearfish with his partner Bri Warnermunde and Jack and his wife Abbey live in Austin, TX.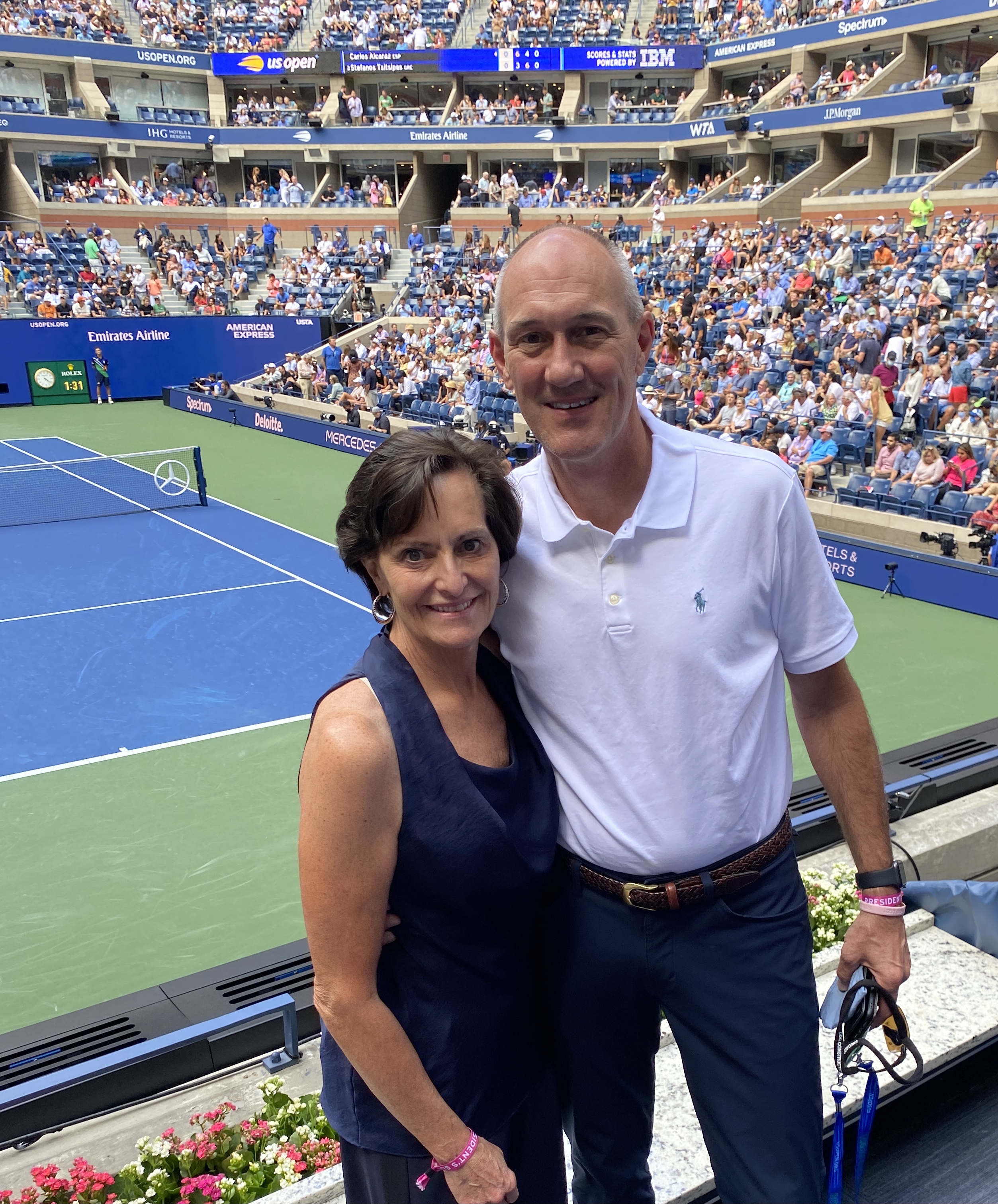 Her double major of Mass Communications/English has served her well in the business field. She and Randy spent ten years in San Francisco at Security Pacific Bank where she worked in marketing, cash management and merchant bankcard services. She was the Merchant Bankcard VP in Northern California with staff and territory from Fresno to the OR border. They moved to Sioux Falls in 1990, started their family then four years later moved to Rapid City. She volunteered with Children's House Montessori and Junior Achievement then spent seven years working for the Rapid City Area School District, running its Partnership Rapid City program. For the past seven years she has been Chief Executive Officer for the Black Hills Area Community Foundation.