Michael Briggs
By Brad Green
Former number 1 tennis player in the world and Omaha, Neb. native Andy Roddick once said the following quote about the game that means so much to him.
"Most players who play tennis love the game. But I think you also have to respect it. You want to do everything you can in your power to do your best."
This quote would fit the South Dakota Tennis Hall of Fame Tennis Achievement Award winner for 2023, Dr. Michael Briggs of Yankton, to a T. He joins the late Tim Mulhair, who won the award in 2014. Briggs has been involved with the game of tennis for a majority of his life.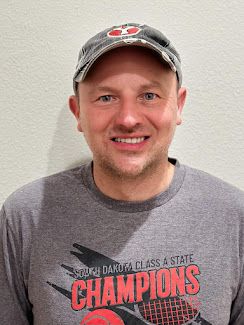 Michael was born and raised in Norfolk, Neb. and got involved in the game thanks in part to his father.
"My dad started learning to play tennis in the 1980's by watching Vic Braden VHS tapes so he could play with his boss," Briggs said. "He then took me to the courts and taught me to play when I was in early grade school."
As he grew older and got into fifth and sixth grades, Briggs said he would ride his bike to the tennis courts where he, his friends and kids older than them would play the game. At that time, John McEnroe and Jimmy Connors were the top players from the United States on the ATP Tour. Briggs spoke about being a fan of Connors.
"I liked Jimmy Connors as he was shorter like me and he couldn't overpower his opponents," Briggs said, "Connors would have to wear them down with his grit, determination, great service return and counterattack game."
Briggs said the competition was strong and winning meant being able to keep playing.
"We would compete to be able to stay on the courts," he said. "This meant if I wanted to play and have court time, I had to improve."
He continued playing the game as he entered Norfolk High School. Briggs played varsity tennis for three years and specifically flight one singles during his senior year. He also helped the Panthers reach one of their highest finishes at the state tournament in 1991. In addition to playing the game, Briggs was involved with helping running an adult/junior summer tennis tournament in Norfolk.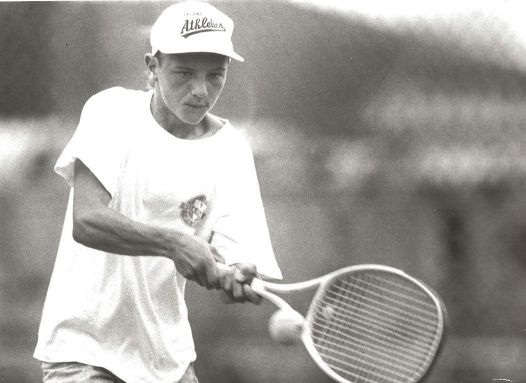 Upon his graduation from Norfolk High School in 1992, Briggs headed west to the University of Nebraska-Kearney to go to school and play tennis. He had individual successes during his time there and was also part of team triumphs for the Lopers as well.
"I played four years and was named team MVP my junior year," Briggs said. "I was on the team that won the Rocky Mountain Athletic Conference championship and was also named an Academic All-American."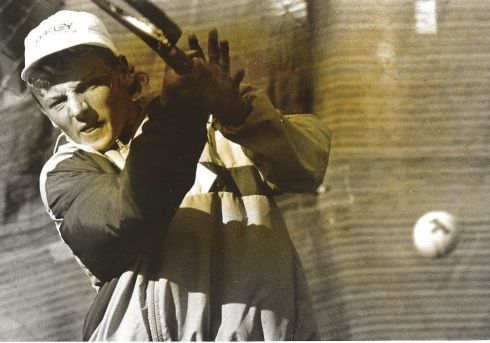 After graduating with a Bachelor of Science degree in Biology, he moved back across the state to attend dental school at the University of Nebraska Medical Center in Lincoln. Briggs said that he took a break from tennis while going to school. Briggs graduated in 2000 and left the Cornhusker State for their neighbor to the north, South Dakota, where he began working as a dentist in Yankton.
Briggs said he quickly got back involved with the game he had loved so much in his younger days.
"I entered a tournament," he said. "After that, Yankton High School's coach, Tim Mulhair, asked if I would hit with some of the high school kids. This helped me fall back in love with the game. Jim Schultz then got me involved with the Yankton Tennis Association and had me help with some of Yankton's summer adult and junior tournaments."
After Schultz moved away, Briggs became President of the YTA and remains in the position today. In this role, he runs adult and junior tennis leagues (both summer and winter) in Yankton.
Briggs also became a volunteer assistant coach for the Yankton Bucks and Gazelles tennis teams. He is still in this capacity today and works under current coaches Ryan Hage and Vanessa Rockne. The boys won the South Dakota State A Tennis Tournament in 2022 and was runner-up in 2021. Briggs was joined on the championship team by his youngest son Zac. As a freshman, Zac earned runner-up honors at flight three singles and later teamed with Gage Becker to win the state championship in flight one doubles.
Briggs described being able to win a state championship with Zac.
"Actually, I felt that winning the ESD conference championship that same year was just as big of an accomplishment as winning the state title," he said. "Yankton had never won an ESD championship in boys' tennis. In the Yankton High School gym, there is a banner for ESD championships in each sport. On each banner there is a list of the years that ESD championships were won. The boys tennis banner was the only one that was empty. This had bothered me for over 20 years. Zac's and my goal was to make sure that banner had a year listed on it by the time Zac graduated. During the first Yankton basketball game last winter in the gym, Zac texted his fellow tennis team members and me a picture of the banner with 2022 listed on it remarking on how finally that banner had a number on it. It was a lot of fun to accomplish that goal and win a state title with all of the boys. Having Zac on the team just made it extra special! The best part, though, has really been the bonding with Zac and the rest of the team through practicing, hitting and playing for the past 10 years."
The girls team has also seen success under the leadership from Coaches Rockne and Briggs. They were the runner-up in the 2019 State A Tennis Tournament where they claimed three singles championships (flights one, two and five) and a doubles championship (flight three).
Michael is married to Darcie and they reside in Yankton with their sons, Tye and Zac. The boys have followed their father into the game as they started playing around the age of three. Michael and Darcie own and operate their own dental practice to this day. In addition to a love of tennis, Briggs has been a lifelong Nebraska Cornhuskers football fan.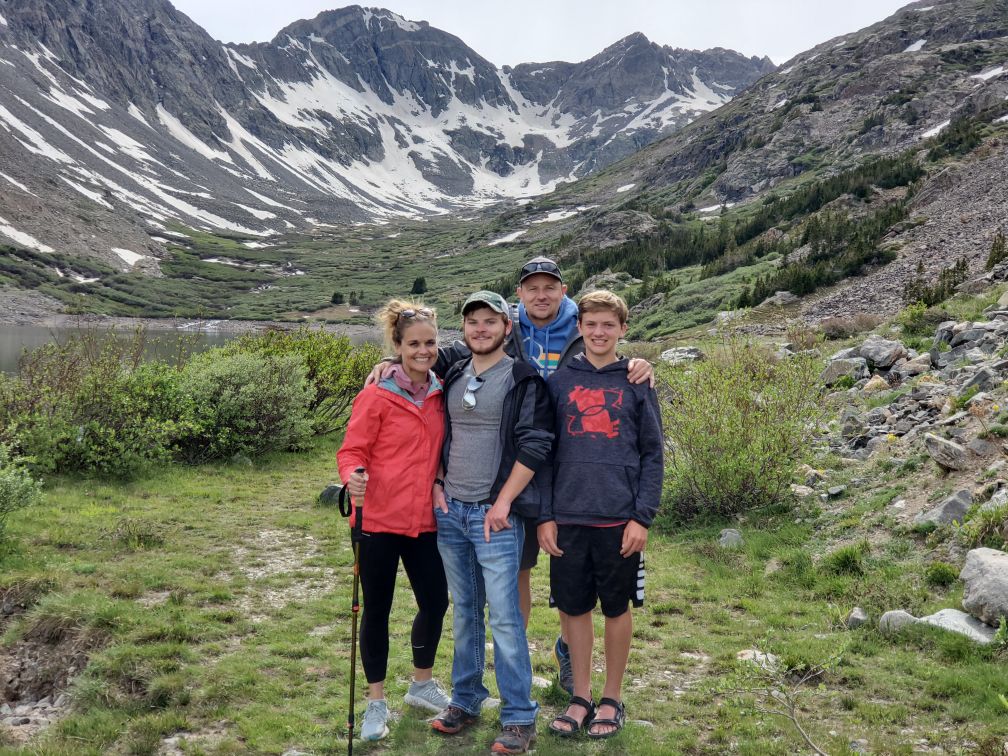 Michael is still involved with the game that has meant dearly to him for a long time and shared fondly about his love of the sport.
"I volunteer 2-3 nights a week in the off-season to provide opportunities for tennis players to learn and play the game," he said. "Tennis has given me an outlet to share with others my enjoyment of the process of playing, learning and competing without always focusing on the results. As I tell my kids, the accomplishments are nice and feel good, but it is really the journey that is the most fun."
On behalf of the South Dakota Tennis Hall of Fame selection committee, we proudly celebrate Dr. Michael Briggs as our Tennis Achievement Award winner for 2023! Congratulations to Michael!