Mignonne Schwebach Bio
Every summer, a typical day for Mignonne was to wake up, eat breakfast, and run to McKennan Park to spend the entire day at the tennis courts. A designated "park rat," Mignonne won her first trophy at age eleven in the city tournament. Her trophy was tiny, only three inches tall, but it became her catalyst and great things followed.
Mignonne was rated number one in singles and doubles (pairing with Carol Sandvig) in the Northwest United States Tennis Association from the ages of 13 to 18. One of her best memories occurred at the Rochester Junior Invitational. Unseeded, she pulled off a big upset in the semi-finals and went on to win the tournament! She was described by the Rochester newspaper as "a comparative neophyte in tournament tennis" - her triumph was totally unexpected.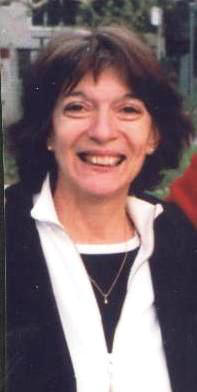 Another unforgettable highlight for Mignonne happened at the age of 16. She won the state Jaycee Tournament and went on to the International Jaycee Tennis Tournament in Tampa, Florida. One of 106 players, Mignonne, made it to the round of 16 where she lost to the winner, Emily Fisher from Hamtramck, Michigan.
In 1969, the very first girl's state high school tennis tournament was held in Yankton, SD on the campus of Yankton College. Mignonne, playing for O'Gorman High School, won the championship. As the first champion, she paved the way and established the standard for female athletes in South Dakota. Upon graduation, Mignonne competed for South Dakota State University under the coaching of Geraldine Crabbs. She never lost a tennis match throughout her entire college career.
Key people have played an important role in Mignonne's success. Through the years, although Mignonne had multiple coaches, she credits Don Grebin for teaching her the important fundamentals of tennis. But it was her parents, Suzanne and Verlynne Volin, who were her constant support and inspiration; and her seven siblings never left her without a tennis partner, competitor or cheerleader. In 1997, the Volin family received the first "South Dakota Tennis Achievement Award" and in the fall of 2000, the Family was inducted into the O'Gorman High School Athletic Hall of Fame. Married for thirty-two years to her husband Rand, he and their five children have enthusiastically supported and encouraged her tennis endeavors. She can be seen frequently with at least one of her children on the tennis courts.
In 1986 Mignonne, together with her brother Jamie Volin, opened Volin's Racquet at Park Ridge Mall. As a specialty tennis shop it has been a great promoter of the sport throughout the region. At the same time, she began to actively play tennis once again and participated in leagues as well as city and state tournaments. In 1998, Mignonne went with her USTA Tennis Team to the nationals in Tucson, Arizona. With doubles partner Rita Kane, they won two out of three matches.
True athletes do not end their participation in sports after leaving high school or college. They give back to their school and community and Mignonne has done just that. Through her shop, Volin's Racquet, hundreds of tennis racquets have been collected to donate to underprivileged youth through the Northern Section of USTA. Locally, she served two terms as the President of the Sioux Falls Tennis Association. During her tenure, Mignonne worked diligently to find a sponsor for the SD Junior and Adult Open Tennis Tournaments as well the South Dakota Grand Prix. As a result, a long-term financial commitment was made to SD Tennis by Dr. and Mrs. Wilson Asfora.
Tennis began as a hobby for Mignonne but it quickly changed to a passion, encompassing her dreams and then her vocation. She is a role model for tennis enthusiasts and truly a most deserving recipient of the SD Tennis Hall of Fame.