Pam Gefke Bio
Look down the list of past multiple championships in South Dakota High School girl's tennis. Possibly the best ever, Nancy Rost, won five #1 titles in a row for Sioux Falls O'Gorman, starting in 1976. Other multi-state title champs include Chris Sandvig Dummermuth ('71-'72), Tonya Breitag ('84-'85), Amy Hatch ('90-'92), Maggie Donohue ('96-'98) and Liz Donohue ('99-2000).
But what about before girls' sports were offered by the SD High School Activities Association? Pencil in one name for sure: Pam Gefke of Sioux Falls Washington High School, class of 1964.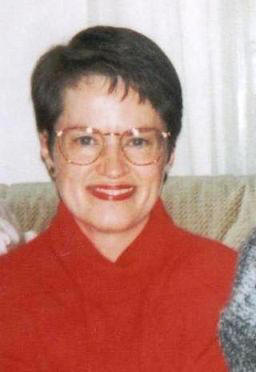 One of Pam's first instructors, Don Grebin of McKennan Park days, said Pam would have been a five-time state champ, maybe six-time, had she been allowed to "petition up" like often is the case today. "With her natural ability and foot speed, she was simply the best around for nearly a decade," said Don.
Much of South Dakota tennis history springs from the old concrete courts at McKennan in the 1950s. At age nine, Pam (the daughter of the Muriel and the late Norman Gefke)–started hanging around the courts with her sister Susan and friends.
Pam was used to hitting tennis balls "with the guys" and early tournaments included the "midget divisions"–usually all guys and Pam. By age 12, she had won her first "big" tournament, the Rochester Invitational (MN)–during the days of fewer tourneys and larger draws with players from bigger areas.
At Washington High, when classmates Jeff Clark, Skip Spensley and Rich Stevenson headed to the boys' state high school meet, did Pam ever wonder, why not me? "No, that is just the way it was during that time. Even my initial dream of being a medical doctor wasn't encouraged. It seemed like our choices were mainly teaching, nursing or being an airline stewardess," smiled Pam.
Let the record show, however, Pam did record her name permanently, where possible. As a ninth grader in 1961, she won her first of six South Dakota Closed women's singles championships. She missed 1964 while recovering from a broken ankle.
She also won SD Closed doubles titles in 1961 with Princie Volin, 1963 with Marci Wernle and '66-'67 with Anne Craney. Through the years she also won numerous SD Open titles, singles and doubles.
As a 17-year-old with solid groundstrokes, the unseeded Gefke took the girls' 18 title at the prestigious Rochester Invite. The tournament director said because she was so small in stature, he mistakenly assumed she belonged in the 16s, where he seeded her #1. Her mark was made regionally and she was chosen to play for the Junior Wrightman Cup, advancing to the quarterfinals at a national tournament in Tennessee.
As a result, she was offered a tennis scholarship on the all-male team at Kentucky Wesleyan, but chose to play tennis for Nebraska. Her ankle injury was a major setback, but in 1966 she transferred to Arizona. "There was no tennis scholarship then, but when I beat the coach, Barbara Dorsey, in a match, she named me #1 on the team." With Pam playing #1, Arizona finished in the top three of the PAC 10 conference, and competed in the "oldest national tennis tournament" in the country, at Ojai, CA.
"At that level, I quickly found out what a difference it made for tennis players who grew up with year-round tennis weather and personal coaches," said Pam–two things she never had.
High on her list of her SD tennis memories was getting to know Buck Shane (1991 SD Tennis Hall of Fame). She called the SDSU professor, "the real gentleman of tennis, so ethical, a great person to emulate."
Pam went on to earn her Ph.D. in education and psychology (1972) at the University of Arizona. Since then, she has traveled the world as an executive development consultant, coaching top corporate executives on leadership skills. Her travels have included stops watching both the French Open and Wimbledon.
Today, Pam lives in the Los Angeles area (San Dimas, CA) and is president of Gefke International, a consulting practice specializing in leadership and executive development. She's also adjunct professor at Claremont Graduate University, School of Behavioral and Organizational Sciences, and has chaired the LA Human Resources Assn.
Her writings include an upcoming book, "Chocolate is a Health Food." It's that fun spirit that helps her fondly remember "the blisters and calluses I got, and all the friends I made" playing tennis in South Dakota.