Pat Rost
by Nancy Rost
In the 1970's South Dakota junior tennis was thriving. Paving the way for the many South Dakota tennis champions was Patrick M. Rost, a 2013 South Dakota Tennis Hall of Fame inductee.
"Pat always seemed to be one step ahead when it came to improving his game," said his sister Nancy Rost. "He made a lot of tennis friends from across the country and he learned what the other top players in the nation were doing for their training and conditioning. He brought that home and one thing he taught me early on was the importance of footwork".
Pat Rost's dedication to the game of tennis led to an estimated 70 singles and doubles championships in the Northwestern section during the 1970's. It started with the 12 and under boys singles and doubles championship at the South Dakota Open in 1974. His South Dakota Open junior career ended in 1980 by winning the boys 18's. Throughout that eight-year span Pat collected over six first place trophies in the SD Open boys' singles and several doubles championships. While competing throughout South Dakota, Minnesota, North Dakota and Iowa, Pat won multiple championships and maintained a NWTA singles ranking of # 1 or 2 his entire junior career from the 12 and under through the 18's. He won an estimated 50 singles titles during his junior career in the NWTA.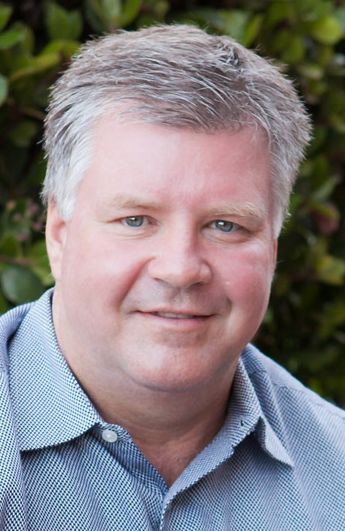 "The tennis community in Sioux Falls at that time was really inspiring," said Pat. "There were many solid players that really supported the younger kids. We got plenty of court time and the more experienced players were always willing to hit with us and gave us a lot of support as we ventured out to the bigger tournaments in Minneapolis. Coming from Sioux Falls, we never felt the bigger city players had anything on us. Sioux Falls tennis was definitely on the map and all the coaches and players knew about us."
While playing for O'Gorman High School Pat won the third flight SD state singles title as a freshman. His sophomore and senior year (1978 and 1980) he was the first flight singles champion while winning doubles with Jim Sorrell in 1980.
Pat's accomplishments in the NWTA qualified him for national competition throughout his junior career. He competed at the national level in the US, including the prestigious Kalamazoo tournament, and in such major international competitions as the Orange Bowl, Easter Bowl, and Fiesta Bowl.
Pat was born in Vermillion, SD in 1962. He started playing tennis in San Diego, CA at age 6 at the Ray Love tennis academy. The Rost family moved to Sioux Falls in 1970 when Pat was age 7. They moved near the McKennan Park tennis courts and it didn't take long for Pat and his siblings (Mike Jr., Nancy, Steve, Alexandra and Matthew) to be a part of the tennis community.
Father Mike Rost, MD, had won a state doubles title with John Simko while at Washington High. Mother Judy was a key volunteer in the Sioux Falls Tennis Association's effort to partner with the city to rebuild the McKennan Park Tennis courts in the early 1980's. "My earliest recollection of playing tennis is tagging along with my father during his weekly doubles match and hitting with him for ten minutes after he was done," said Pat.
The Rost kids began playing tennis at McKennan Park, with the winter months taking them inside to Westward Ho and Woodlake tennis clubs. Pat's tennis game was developed with instruction from Ron Selkirk, Randy Stolpe, Don Barnes and tennis clinics that provided the local players with a competitive environment and agility drills. Pat, as well as sister Nancy, underwent an intense tennis program developed by Paul Cohen in Los Angeles, CA.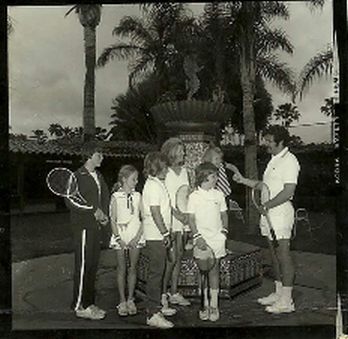 Pat's former OG coach Barnes says that Pat remains perhaps the top junior player to come out of South Dakota. "Having coached and watched Pat play on a local, high school and national level, there was always one constant in his game. He had no intention of losing the match he was about to play. He was supremely confident and focused. He had that confident swagger."
With Pat's success in the local and national level he was accepted in 1979, his junior year, to the Harry Hopman International Tennis Academy in Largo, Florida. "This experience was amazing; I had the opportunity to get personal coaching from Harry Hopman himself along with many of the top coaches from Australia. Davis Cup Teams from around the world would come into the tennis academy to tune up their games before heading out for matches throughout the world," said Rost. "All of the training was on clay which was really challenging at first, but after slipping and sliding for a month or two I finally got the hang of it and started to develop my game and move up the ladder at the academy."
The Florida tennis experience catapulted Pat into a national junior ranking where he remained during his junior tennis career. In 1979 Pat was ranked # 16 in the nation as a 16 year old and maintained a national ranking within the top 50 throughout his junior tennis career. A highlight included playing in the national boys 16's in Kalamazoo, MI when Pat beat the number 8 seed, 8-6 in the third set to advance to the quarterfinals. "That is one match I have mixed feelings about missing," said Nancy. "Pat had a lot of grueling matches because he never quit. He would look so calm and I would be a mess in the sidelines wanting him to win so badly."
Pat's successful junior career led to many options for playing college tennis. His desire to return to San Diego led him to Division I, University of San Diego. There he played # 4, 5 and 6 singles, with impressive wins at Pepperdine, USC and San Diego State. Pat played many semi-professional and satellite tournaments before pausing his tennis career to focus on his education.
Pat returned to Sioux Falls and graduated from Augustana College in 1984, receiving a BA in Biological and Chemical Studies. In 1987 he was awarded his Juris Doctorate from the Catholic University of America, Columbus School of Law, in Washington D.C. Additionally, he completed a program in international law through the University of Notre Dame London Law Center. He is a member of the California Bar Association.
Pat returned to San Diego in 1988 where he developed his own consulting firm, PMR and Associates, LLC. He is also the founder of the International Stem Cell Network.
Pat returned to competitive tennis in 2005 after a 23 year sabbatical. His 2012 singles ranking in the San Diego Men's 40 and over division was #2, after a #1 ranking in 2010 and 2011. In the USTA Men's 40 and over division, he is ranked # 30 with a career high at #15 in 2006. "I wasn't even aware that senior tennis existed. I saw an entry form at a tennis club and thought that sounds like fun. I entered my first national senior event and won my first match 7-5 in the third set. The next match I lost 6-0, 6-1 and I could barely walk that morning, but I was hooked on playing tennis again."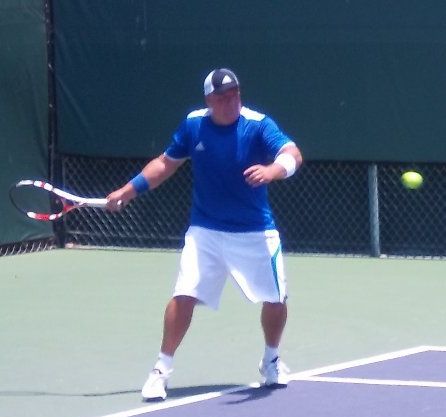 Pat played in the 50 and over division of the ITF senior tennis event in February 2012. He won four rounds defeating the number one ranked players from Sweden and Brazil before losing a close match to the third-ranked US player.
Currently he hits as a practice partner with many of San Diego's top juniors and aspiring pro tennis players. "The current equipment has changed the game. I am not so sure it's for the better," said Pat. "Some shots I can now hit just seem to defy the laws of physics. The racquets have more power and the players are capable of hitting so much spin that it's hard to judge what you and your opponent are capable of. But tennis still comes down to the same old scenario; the player that is most fit and can come up with the shots at the crucial time usually gets the victory."
Pat is very active in supporting the Wounded Warrior Foundation, raising money and organizing an annual deep sea fishing trip for the Foundation. He is a dedicated father to his 3 boys, Ryan (18), Andrew (17) and Bradley (15).
Pat said one of his most vivid memories is playing a finals at McKennan Park. "Normally my dad would find the time to watch. One day he wasn't around and I figured he was in surgery at nearby McKennan Hospital. Somehow he got word my match was on and soon I caught a glimpse of him, walking toward the courts. He was in his usual work attire, surgical scrubs and hat complete with a stethoscope around his neck and the white blood spattered shoes. I looked over at him as he got closer and said "Jeez, glad you could make it, the first set is almost over."