Phil Trautner Bio
A 1951 trip to the Blue Ridge Mountains in the Southeastern U.S. ignited a spark within Phil Trautner, as he was first introduced to the sport of tennis. Trautner's involvement with tennis has been increasing ever since he took part in the boy's tennis camp in North Carolina 41 years ago.
Trautner, 65, taught and coached at Pierre High School from 1951 to 1990. He continues to coach the boy's tennis team (28th year last spring) and assist with the football program. Going into last season, his tennis teams had a 228-29 record in dual meets and four state championships. Ten times they won Eastern South Dakota Conference titles.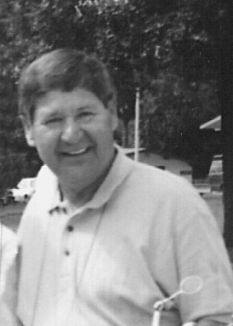 When Trautner arrived in Pierre out of the University of Minnesota, tennis was nonexistent there.
He said, "I directed the city summer recreation program in addition to coaching football during the school year. The city built some tennis courts and we included this as another activity in our summer program. With Joe Grimes' assistance, we were able to get a good instructional program under way. Shortly after that, we added tennis to our high school sports program. I was athletic director at the time (a job he held for 35 years). Since there was no one else available to coach the team, I volunteered."
Trautner credits an early Rapid City visit to see "legendary player Pancho Gonzalez in an exhibition" with whetting an already keen interest in tennis.
Years later, "a dream came true when I had the good fortune in 1986 of attending opening day at Wimbledon."
In between watching Gonzalez in Rapid City and Mats Wilander at Wimbledon, Trautner concentrated on passing along to others his intense love for tennis.
In coaching, there were the standard features – conditioning, playing drills and strategy sessions. More important, perhaps, is Trautner's coaching philosophy. He terms it "quite simple."
"I want my players to conduct themselves as gentlemen on and off the court. I never put any pressures on them in regard to winning and losing, but I do want them to be good competitors and more important to play with enthusiasm. I tell them they are lucky they have the opportunity to play a game that they can enjoy most of their lives."
Trautner, a native of Beulah, N.D., has himself taken advantage of that latter opportunity. He's been a fixture for years at summer tournaments. He and Lefty Johnson have shared several age-bracket championships.
Trautner said, "The secret to success in doubles is having a good partner. That I had in Lefty."
Trautner and his wife, Joan, have a daughter Lynne and sons Michael and Perry.