Ripper Hatch
By Brad Green
"The sportsman knows that a sport is a recreation, a game, an amusement and a pastime, but his eyes are fixed on a higher goal, on the most important thing in his life, which is his education or vocation." - Avery Brundage, president of the International Olympic Committee from 1952 to 1972.
Ripper Hatch, formerly of Brookings, would fit this quote to a T. He has been involved with sports for a majority of his life, both by participating as an athlete and working in them during his adult career.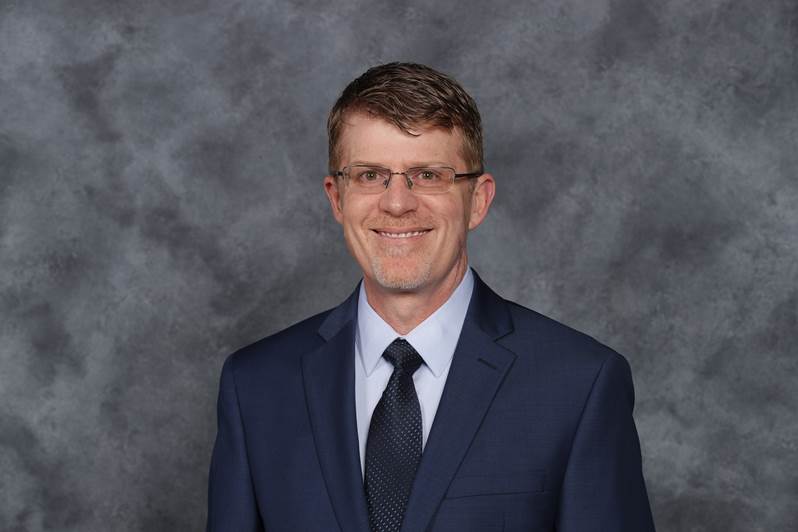 With his induction this year, Ripper joins his Dad, Sherwood, in the South Dakota Tennis Hall of Fame. Sherwood, the longtime Brookings High School coach, was inducted 20 years ago in 2002. The Hatches are the sixth father-and-son grouping in the hall as they will connect with John and Horace Barton, Bill, Billy and Tom Clayton, Don and Kevin Grebin, Lefty and Marty Johnson and Phil and Mike Trautner.
Ripper reflected on what it means to be a member of such a special fraternity alongside his dad.
"It feels great, obviously," Ripper said. "He was a big part of my playing tennis to start with and turning me into the tennis player that I was. It's exciting to go in (the Hall of Fame)."
Hatch started playing tennis as a youngster on the old courts on the campus of South Dakota State University. He would join dad, his mom (Ginny) and his Aunt Joanie (Joan Griffin, Hall of Fame class of 2002) in playing the family game. Ripper played in the Brookings City tournament as a six-year-old. He later played in his first South Dakota Closed and South Dakota Open at the age of nine. In addition to tennis, Hatch played baseball growing up.
Ripper highlighted a certain Swedish tennis player with a famous mane of hair as his tennis idol.
"(Bjorn) Borg was my hero as a kid when I grew up," he said. "It's interesting because I'm not sure we played a lot alike. He was a base liner and I liked to come to the net. Maybe I wanted to aspire to the stoicism that he had. When he had his battles with (John) McEnroe, I was always rooting for Borg. Those guys were kind of bigger than life and it was a great time to have a hero like a guy like Borg."
Hatch joined Dad's tennis team as a seventh-grader playing flight four singles and flight three doubles. He was the Eastern South Dakota Conference champion at both flights. Ripper moved into the first flight singles and first flight doubles categories the following spring as an eighth-grader and would never relinquish the top spots.
In his freshman and sophomore years of high school, Hatch won both the conference and state champion at flight one singles. He defeated Brandon Valley's Doug Novak (brother of Hall of Famer Scott Novak) in 1984 and 1985. Hatch became Brookings' first player to win the flight one singles state championship since the aforementioned Marty Johnson did so in 1970.
Ripper shared how Brookings would become a tennis hotbed in the 1980's.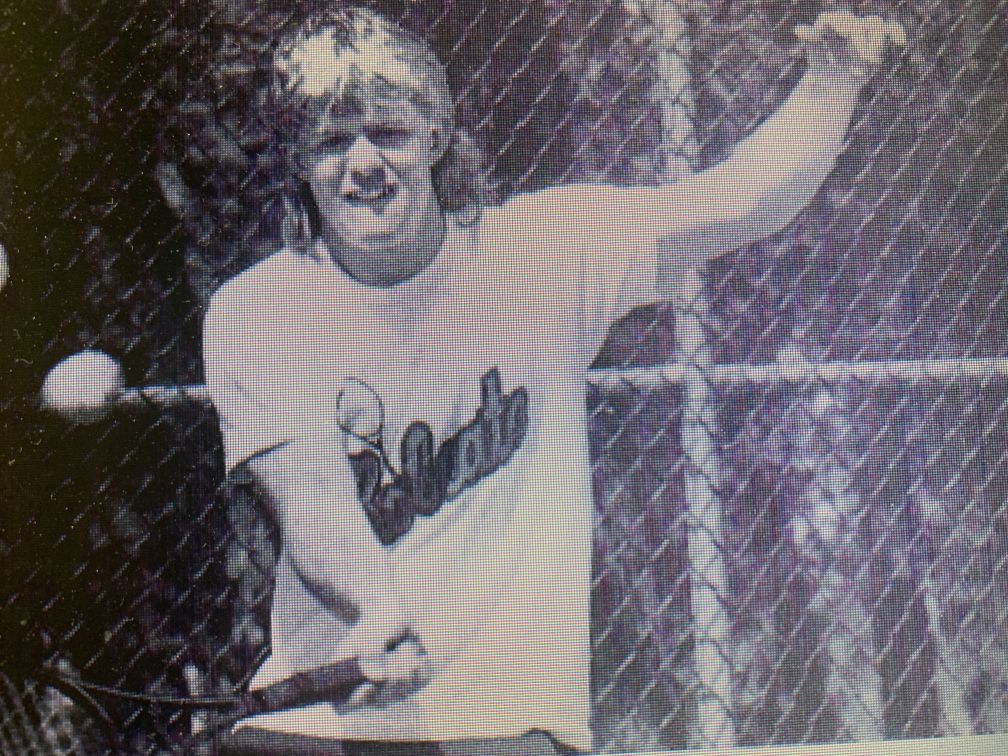 "It was a group of young boys that my dad coached a lot of and we liked playing tennis," he said. "When they built Hillcrest courts in Brookings, that really helped as it was so accessible to all of us around the town and we just kept playing. It created this perfect storm of young boy tennis players in the 80s. It happened to be just the Class of 1987 had four or five of us that kept playing throughout the years. My dad had a big role in that as he would always spend extra time."
Having laid the groundwork of Bobcats tennis beforehand, Hatch shared how the program clawed their way to the top of South Dakota tennis when a certain player showed up in Brookings.
"When Jimmy Kayongo moved to town, he just took us to the next level," Hatch said. "Obviously, he's such a terrific player. In high school tennis, when you play that one-through-six sort of thing and whenever you can add somebody in there at such a high level, it just makes everybody else that much more competitive at each rung of the ladder."
Ripper helped the Bobcats win the first state tennis championship in school history when they claimed the 1986 title playing on their home courts. In 1986, Ripper defeated Nick Hellwig of Vermillion to earn his third straight flight one singles title and teamed with Nate Thompson to win the flight one doubles title.
Brookings made it back-to-back state championships the next spring as they defeated O'Gorman for the second straight year. Hatch nearly joined Sioux Falls' John Simko as the only South Dakota preps to win four individual flight one singles championships. However, O'Gorman's Pat Moran had other ideas as he defeated Hatch in the championship match. Ripper rebounded to team with Kayongo to win the flight one doubles championship and help the Bobcats bring home the title.
When Hatch was in high school, he also played football and wrestled for Brookings. Ripper started for three years in football for Don Campbell where he earned three varsity letters, two All-ESD Conference selections and a spot on the 1986 Argus Leader Elite 45 team. Hatch credits his tennis for aiding him when he laced up the cleats as a quarterback and defensive back for the Bobcats.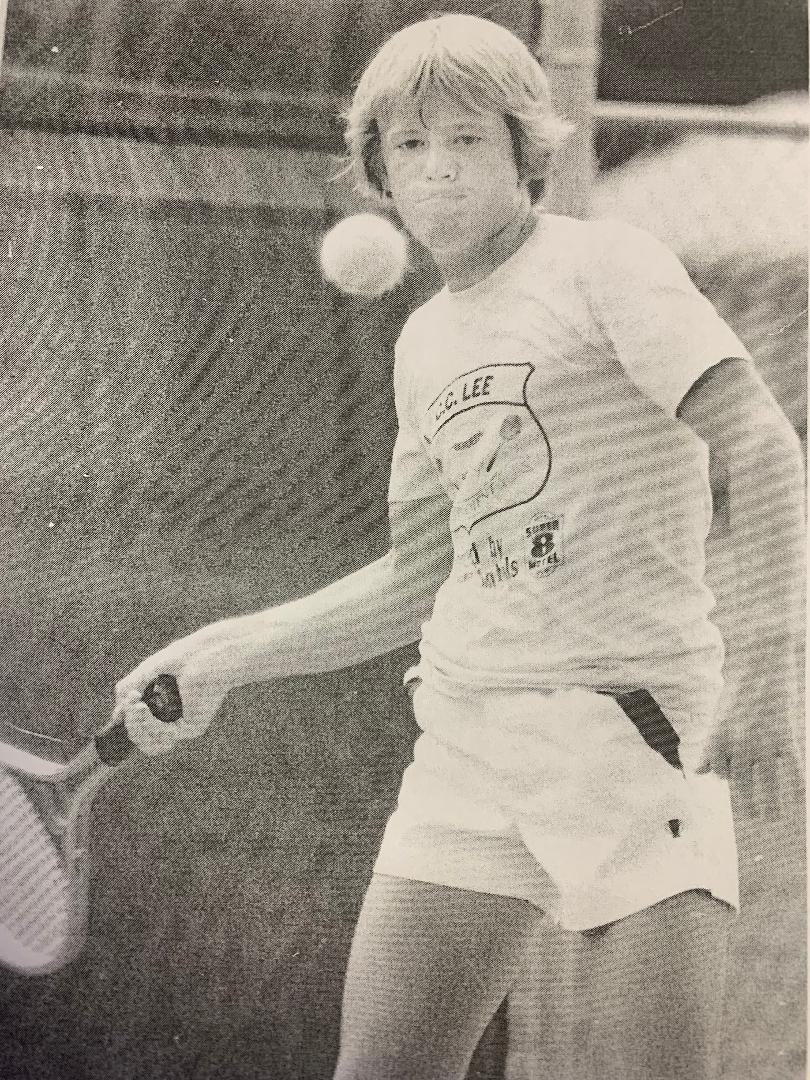 "The reason I had any success in football besides the terrific teammates I had was because I was quick and fast," he said. "Tennis is such a leggy sport like you're just moving at all times and have to use quick movement. It's also an incredibly challenging mental sport. To be able to play out there on an island by yourself and succeed really helps you when you get in tight spots in any sport."
After graduating from Brookings in 1987, Ripper headed east to New Jersey where he would attend Princeton University and play football for the Tigers. Hatch earned a bachelor's degree in Economics from Princeton and later added a master's degree in Sports Management from the University of Massachusetts-Amherst.
Upon his graduation from UMass, Ripper entered the world of professional sports as he headed west to Spokane, Washington where he would work for the Spokane Indians, a single-A farm team of the Cleveland Indians.
Hatch would rise to the role of team General Manager before he decided to head back to South Dakota as was later named General Manager of the Sioux Falls Canaries.
"It was a dream job," he said. "I remember coming home for the Christmas of 1997 and reading an article in the Argus Leader that the previous GM had moved on and said, 'Wow, this is crazy.' I spent some time searching that and looking into it. It really was an amazing opportunity."
After his time with the Canaries, Ripper worked at Daktronics before getting back into sports management when he worked in Portland, Oregon, for the Portland Beavers and Portland Timbers. After working in Portland, Hatch moved onto Sacramento, California, where he served as Vice President of Ticket Sales for the Sacramento River Cats.
Today, Ripper serves as the Vice President of Partner Development for Positive Coaching Alliance, and even has returned to his roots as he has played in USTA leagues in Kansas City.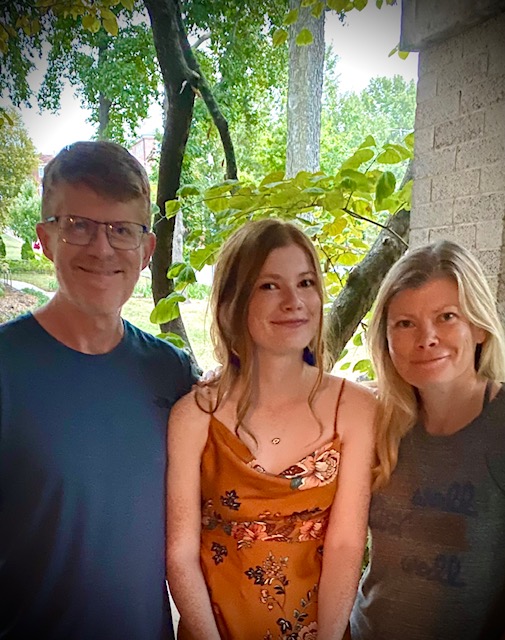 Hatch has been married to the former Brenda Brinkhous for 26 years. The couple are the parents of 17-year-old Lily and the family resides in Liberty, Missouri. Lily will be a senior in high school this coming school year and is involved with equestrian. Ripper's parents and his sister Amy and her family all live around the Kansas City area.
On behalf of the South Dakota Tennis Hall of Fame selection committee, we proudly welcome Ripper Hatch into our ranks as a member of the Class of 2022. Congratulations to Ripper!