Ruth Rehn
By Terry Nielsen
A long time key official with the SD Activities Association, Ruth Rehn, is being honored with the 2018 SD Tennis Achievement Award for over 30 years of advancing high school tennis in our state.
Ruth grew up in southeastern South Dakota during the 1950-60's when females had very limited opportunities for organized sports. She made the best of life on the farm near Lyons (Tri-Valley High grad 1966) playing anything she could participate in, "as long as it was outdoors!"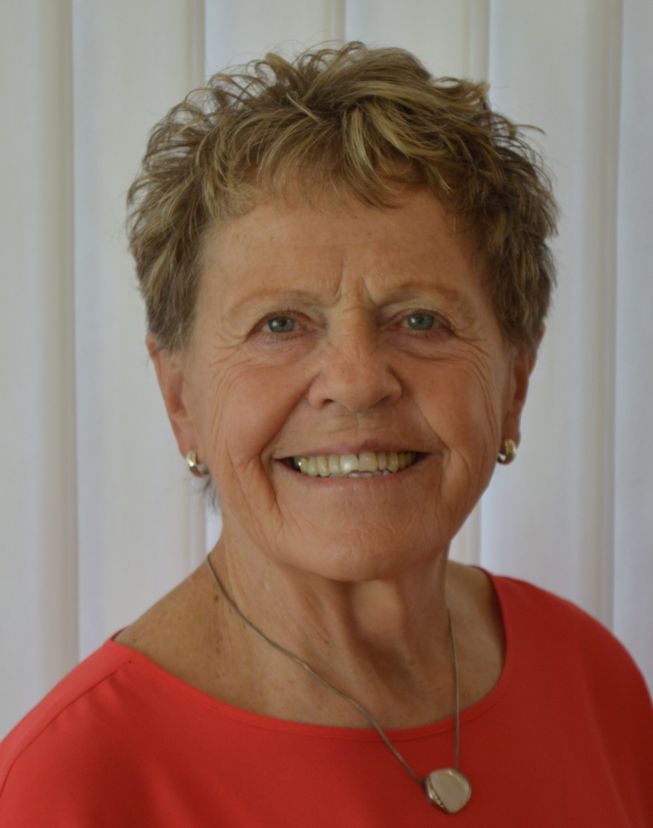 While graduating from South Dakota State University (1966) then getting her master's degree, also at SDSU, she seized any chance at athletics she could get while leaning toward teaching and coaching. Her first teaching work was at St James, MN where she starting the gymnastics program, while coaching other sports. At Austin, MN Ruth coached junior high basketball and started the interscholastic girls programs in gymnastics, volleyball and track.
Her first taste of tennis had come while at SDSU in gym class, when she decided to buy her own racquet rather than grab one from the class bin. It was a T.A. Davis wood racquet (the same one owned by her teacher, Geraldine Crabbs,). Ruth smiles recalling the teacher told Ruth she wouldn't be very good at tennis, "her honesty hurt, but it made me try harder."
In hearing Ruth's tennis "story," the influence of the legendary Billie Jean King on Ruth eventually paid big dividends for high school tennis in SD. Billie Jean had been named Female Athlete of the Year and Sports Illustrated Person of the Year and been #1 ranked in the world during the 1960's into the 1970's.
Ruth was hired by the SD High School Activities Association in 1974 as the first female administrator to develop and promote the girls sports programs of the state. "From my first day at the SDHSAA until my retirement in 2008, I championed the cause of equal opportunity for girls in sports throughout the state and nation. With the passage of Title IX in 1972, and the inspiration of Billie Jean, I was armed to make my mark in developing greater opportunities, respect and recognition for girls athletics" said Ruth.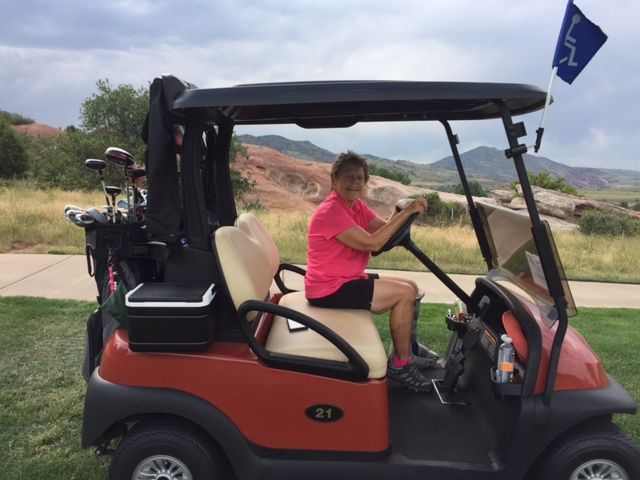 When Ruth was hired in '74, sports offered to girls were golf, tennis and track and field; however none of those were fully developed. She was responsible for adding basketball, volleyball cross country and competitive cheer and dance while administrating all girls' sports programs for SD.
Ruth was instrumental in developing officials' associations in the sports of gymnastics, basketball, football, wrestling and volleyball and assisted with a training officials program. She worked to get certified officials for prep state tennis tournaments. "In 1994, that became a reality at the state high school tournaments. With the help of Darrell Gomarko and Gene Heller, officials at the state meet became a reality," said Ruth.
She said she treated tennis as a special sport because it had often been labeled a "minor" sport. She worked to attain greater attention statewide for tennis. In 1974 doubles was added to the state meet and soon it went from a one day to a two- day event. Eventually, she was SDHSAA administrator for both the boys' and girls' tennis programs.
She worked with Don Rogers, Pierre's girls coach, to revamp the scoring system to make it fairer for every round, at every spot in the order, including seeding procedures, adding more consolation rounds and now moving it to a three-day event with rules meetings, sportsmanship and uniform codes in place.
"There are so many individuals and tennis coaches that assisted in the crusade to make tennis a top-notch sport in SD," said Ruth. "I'll miss some names who helped guide me along the way, and many are now deceased, retired and some still active. "
In alphabetical order, with their school, she noted Don and Kate Barnes of SF O'Gorman; Burt Elliott of Aberdeen Central; Jim Holwerda of Brookings; Hank Hulst of Huron; Gayle Klein of Mitchell; Tom Krueger of SF Lincoln; Tim Mulhair of Yankton; Jeff Nelson, SF Lincoln; Jason Olson, RC Stevens; Judy Rezatto, Aberdeen Roncalli; Don Rogers of Pierre; Doug Sims of Madison; Jill Steele of SF Roosevelt, and Craig Wilbur of Brandon Valley.
"A special thanks goes to Chris Dummermuth who was the on-site director for many SDHSAA tennis tournaments. Her ability to handle seed meetings, tournament scheduling in all kinds of weather, and her ethics of doing what was right was invaluable to me as well as the entire SDHSAA," said Ruth.
Ruth's service to others has been noted with induction into the SD Sports Hall of Fame (as well as three other Halls of Fame). Other awards include: Howard Wood Dakota Relays Honorary referee, as well as ten other national and state distinguished service awards.
Mignonne Volin Schwebach, who has the distinction of being the first official SD girls high school singles champion (1969), later served on the South Dakota State University Athletic Advisory Council with Ruth. "Ruth was very well respected on that committee for her input," said Mignonne, "and whenever we had questions concerning high school athletics, she would listen intently and offer very sound advice."
A side benefit to all Ruth's prep state tournament experience was watching so many great players, from Nancy Rost with her five singles titles to other multi-state champions.
With parents Clarence and Marie Rehn and older sister Ila (Rehn) Ahrendt, no one could have predicted from those fun days working the farm or riding that yellow bus to school for 12 years, that Ruth would rise to the level of accomplishment that she did in athletic administration. But as Ruth notes from Billie Jean, "our lifetime of experience can provide others an experience of a lifetime." Ruth was so glad to be a part of tennis, a game which helped shape the lives so many of young people.