SD Tennis Hall of Fame 2021
Scott Novak
By Darrell Gomarko
2021 SD Tennis Hall of Famer Scott Novak is being recognized for his excellence in three categories: as a player, coach, and contributor. Scott is thought to be the first South Dakota native to coach tennis at the Division 1 collegiate level.
Scott's athletic development initially started around basketball and track while a student at Brandon Valley. He was an all-state basketball player as well as a track record breaker at Brandon Valley High School. His exposure to tennis didn't even start until the Brandon City Council approved construction of four tennis courts near Scott's home in the mid 1970s.
While still at Brandon Valley High School, Scott met accounting teacher Jim Van Gerpen. According to Scott, Jim "changed his life" by teaching Scott how to train and further develop as a tennis player. Jim had a tennis court in his back yard where he often invited many of the Sioux Falls areas finest players to play doubles. Scott got to join in with such names as Don Barnes, Dick Hahn, Marty Johnson, Mike Hoeger, Terry Nielsen, Jamie Volin, Jeff Nelson, Chris Dummermuth, Kevin Grebin, Jim Sorrell, and others, including John Egan (Sports Editor at the Argus Leader) and Neil Graff (former NFL Quarterback). He remembers how much fun it was to play with such good players and how positive they were about life and always were giving him tips to help him improve his game. "They probably didn't realize it, but they were all such positive role models for not only tennis but also for success in life," said Scott.
Scott's competitive approach to tennis was also introduced by Van Gerpen. Jim and his wife Sandy took Scott with them to many South Dakota tournaments where Scott played doubles with Jim and then discussed strategies and techniques, on the return home, as well as sportsmanship issues. "Even today when I am teaching junior tennis," said Scott, "it is always in the back of my mind how positive 'Van Gerpen's Backyard Group' was with me and how that can make a lasting impression on a younger player. Anyone can teach a forehand or backhand, but it takes a special skill to teach tennis and make a positive impact on someone's life. Jim Van Gerpen did that for me!"
Scott's first actual teaching tennis experience was with his younger brother Doug. While passing on what he knew to Doug, Scott also found a dedicated practice partner who was willing to spend hours on the Brandon courts. Doug became one of the top tanked juniors in the Northwestern Tennis Association and went on to play college tennis at Tennessee. He also became Scott's doubles partner and they partnered to win several doubles titles, including the South Dakota Closed.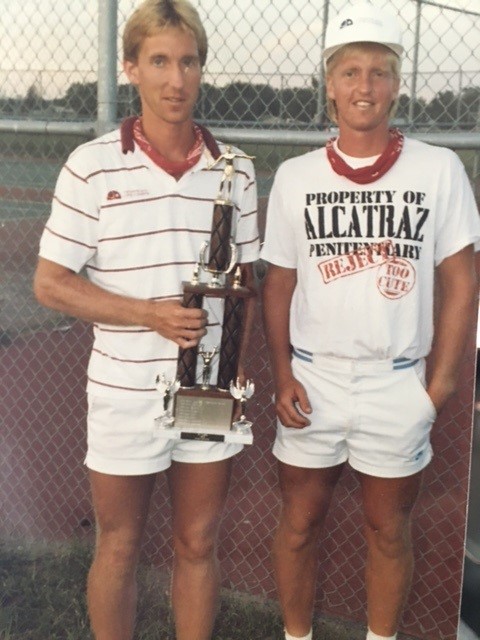 After high school, Scott was recruited to play basketball and run track for Sioux Falls College and, a bit later, at Northern State University. At Northern, Scott soon realized that tennis was his true passion and gave up his basketball and track scholarships to play college tennis. In Aberdeen, he also met Gerald Sayler, who owned an indoor tennis court and who would often challenge Scott to 3 out of 5 set matches. This delighted Scott and he would play Sayler as often as possible by working these sessions in between his college classes and tennis or basketball practice. At Northern, Scott led the tennis team to three straight NAIA National team appearances playing number 1 and 2 singles. Scott played with some outstanding players at Northern State and coach Bob Sorge including John Carrels, Chad Anderson, Steve Hinds, Mark Parrott, Mark Sweetman, and John Cersosimo to name a few.
During his college years, Scott also played many summer adult tournaments, winning three South Dakota Closed singles and doubles championships as well as titles at the CC Lee in Aberdeen, and the Corn Palace Open.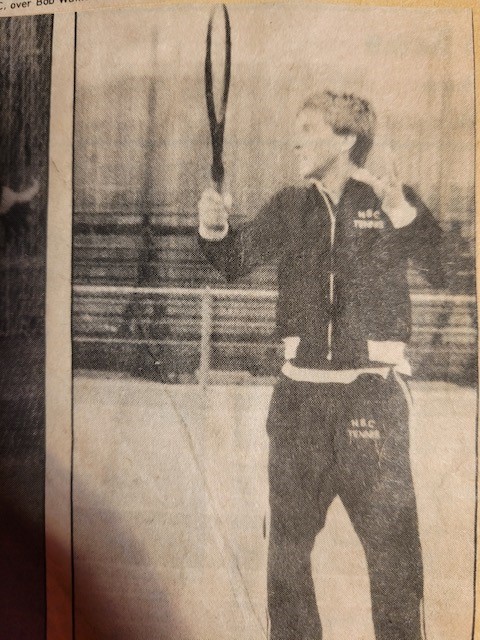 After graduating from college in 1986 with a Bachelor of Science degree in Education as well as a double major in physical education and social science, and a Masters Degree in Education, Scott became the Northern State head men's tennis coach. Scott's team was the 1987 NAIA District 12 champion and competed in the NAIA National Team Championships. He was named the 1987 NAIA District 12 Coach of the Year.
Later in 1987, Scott was named women's coach at Gustavus Adolphus in St Peter, MN alongside the men's coach Steve Wilkinson. In his two years at Gustavus, Scott coached the #1 ranked women's team in Division III tennis.
From 1989-1991, Scott was an assistant coach at Clemson University under coach Chuck Kriese, one of the top Division I coaches in the country. The Clemson opening was a highly sought-after position since their teams were often ranked in the Top 5 in the US. Scott was excited and flattered to be chosen over what he was told were "hundreds of applications".
Coach Kriese told him that he was impressed with Scott's basketball background as well as his team-oriented views. Scott said it was very exciting to recruit and work with top college players, many of whom would turn professional. By working closely with Coach Kriese, Scott soon developed recruiting strengths. He modestly cites that one year he helped sign the #2, #7, and #16 junior players in the US. Before signing, the #2 ranked player in the US asked Scott if Scott ever even played tennis. Scott answered that he had won the SD championship in 1985, which greatly amused the then possible recruit. Later, after signing with the team, an occasion arose in a practice session to play Scott. When the set was over and Scott had won, the now Clemson player screamed "That was the worst match of my life. I couldn't even beat the South Dakota Champion!" Scott chuckled "I think that it's possible that he may have been having a bad day though!"
Clemson played a top university schedule, competing against the likes of Duke, Stanford, USC, Pepperdine, Texas, Georgia, and Miami. Scott said that experience allowed him to learn from many outstanding college coaches.
In 1992, Scott became the head women's tennis coach at Division I University of South Alabama in Mobile, AL, in 1993 he was also named the men's coach where he coached 16 seasons. Under his tenure, South Alabama had seven Division I All-Americans, and won two NCAA doubles championships. Scott helped develop five professional players. The team finished in the Top 10 in the country several years. Scott said: "One of our highlights at South Alabama was coaching one of our doubles teams to a collegiate national championship over the famous Bryan Brothers of Stanford, who were virtually unbeatable in college tennis. After defeating the Bryans, I remember thinking what a fun journey it has been from playing doubles in Van Gerpen's backyard to winning a national championship over the Bryans!"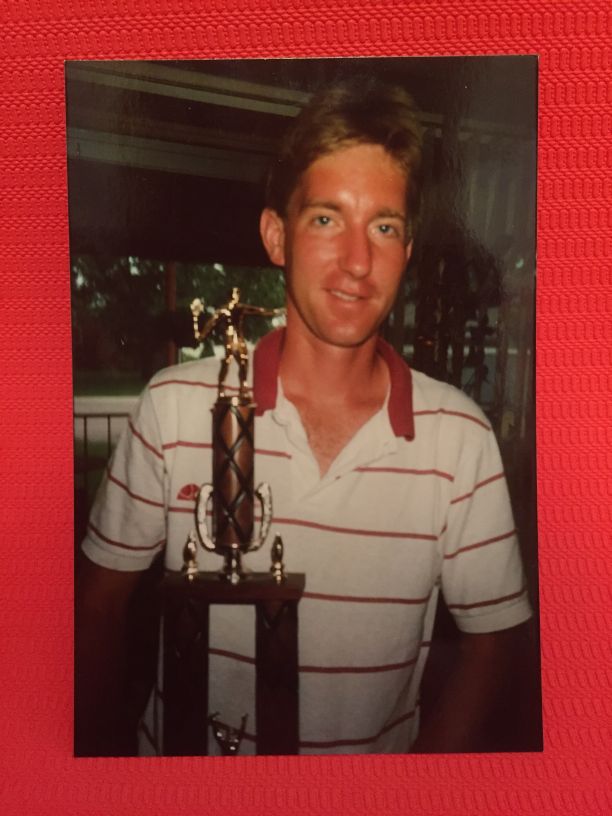 In 1994, Scott married Lorraine, who is from Mobile, AL. She currently helps Scott run tournaments at the Mobile Tennis Center, which is one of the largest public tennis facilities in the world with 60 tennis courts. They have an 18-year-old daughter, Whitney. This Fall, Whitney will be attending Millsaps College in Jackson, MS to play college basketball and possibly tennis. Whitney won a combined eight singles and doubles Alabama state high school tennis championships and was a three-time all-state Alabama basketball player.
"While still coaching college tennis, my wife and I took over running tournaments at the Mobile Tennis Center. Eventually, I gave up college coaching and began hosting 25-30 tennis tournaments full time. We host some of the most prestigious USTA junior and adult tournaments in the US. Some top junior tournaments in Mobile included players such as Jack Sock, Cocoa Gauff, and Melanie Oudin. We have also hosted several pro exhibitions featuring Andre Agassi, Andy Roddick, Mardy Fish, and the Bryan Brothers, to name a few."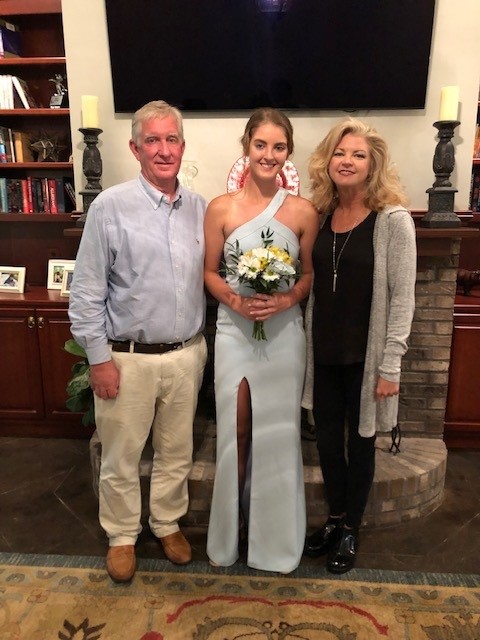 As the head professional and director of the Mobile Tennis Center, his tournaments are estimated to bring in around $60 million to the Mobile, AL economy. Other honors for Scott include; Mobile Tennis Hall of Fame, USPTA Alabama Pro of the Year, USTA Southern Section Service Award Towards League Tennis, and National Tournament Director of the Year by Parenting Ace Magazine. Scott also serves on the USTA National Advocacy Committee.