Tonya Breitag Novak
By Drew Nielsen
At first glance, Tonya Breitag Novak's tennis story may seem somewhat familiar to South Dakota tennis enthusiasts. Tonya started the sport at a young age, played countless hours at McKennan Park, had strong family support and key mentors, and possessed a true love for the game which ignited her passion. But while others in our state's history have achieved tennis greatness, Tonya Breitag Novak's story is all her own. It tells of remarkable determination and achievement on many levels, and of a career that was destined for induction into the South Dakota Tennis Hall of Fame.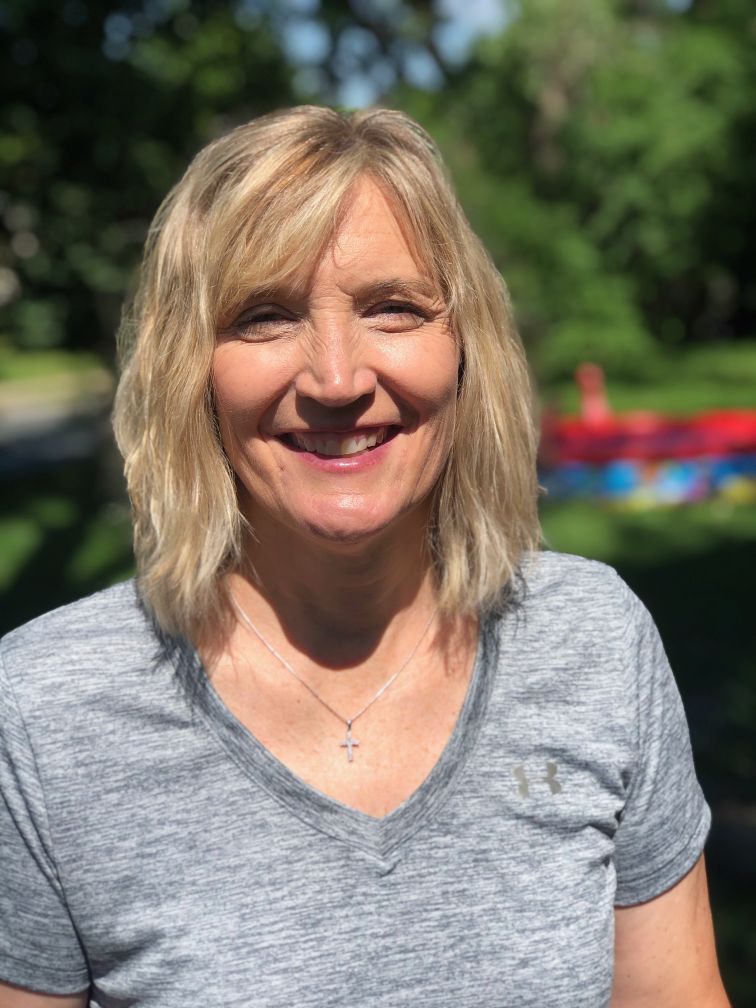 From a young age, Tonya and sister Angela (inducted alongside Tonya this year) would tag along with their mother, Judy, and father, Jim, to McKennan Park in central Sioux Falls. It was there that tennis struck a chord with young Tonya. "One of my best tennis memories was hanging out at McKennan Park and having unorganized play all day long. The freedom and fun that this unstructured format provided helped foster my love for the game."
Tonya was fortunate to have some high-quality coaches as a youngster finding her place in tennis. Ron Selkirk and Marty Johnson helped to build the foundation upon which her future successes would lie. It was coaches and other players who would provide the fuel for her rapidly improving game. Players such as Chris Dummermuth, Karen Bernard Heege, Brian Balcer, and Tom Krueger, who willingly spent hours playing with Tonya and sister Angela.
Tournament play became an integral part of Tonya's tennis life. While the exact count is unknown, estimates are that the number of awards, medals and trophies that Tonya and Angela brought home were in the hundreds. Tonya was consistently ranked in the top 10 in her age category throughout her junior tennis career in the Northwest Tennis Association (comprised of Minnesota, North and South Dakota, and part of Wisconsin). She found success early in her junior career, earning the #1 ranking in the NWTA girls 12 and under division in 1980. That year, Tonya won the girls 12 and under Sectional Championship. Incidentally, the boys 12 and under champion that year was former world Number 12 player David Wheaton. In 1983, Tonya and Angela rose to a #1 ranking in Girls 16U Doubles in the section, proudly representing South Dakota.
Regional success led to opportunities to play in national tournaments for Tonya. Playing in the 12 & under division, Tonya traveled to Memphis, TN for the Indoor Nationals. Memorable was that trip as grandparents Clint and Eris Nielsen drove young Tonya to this event. Tonya also played in the Seventeen Magazine National Tournament in Mission Viejo, CA and the Equitable Family Tennis Challenge with mom Judy, reaching the National Tournament at the National Tennis Center in Flushing Meadow, NY.
Sisterhood and tennis forged a special bond between Tonya and Angela. Tonya, one year behind Angela in school, shared the court with her sister countless times. "Playing doubles with my sister, Angie, and having a live-in hitting partner was very special. We had a natural communication on the court – didn't have to say anything. I appreciated having someone with whom to share the highs and lows of competitive tennis. I also considered us the best dressed, as we had matching outfits made by grandma!"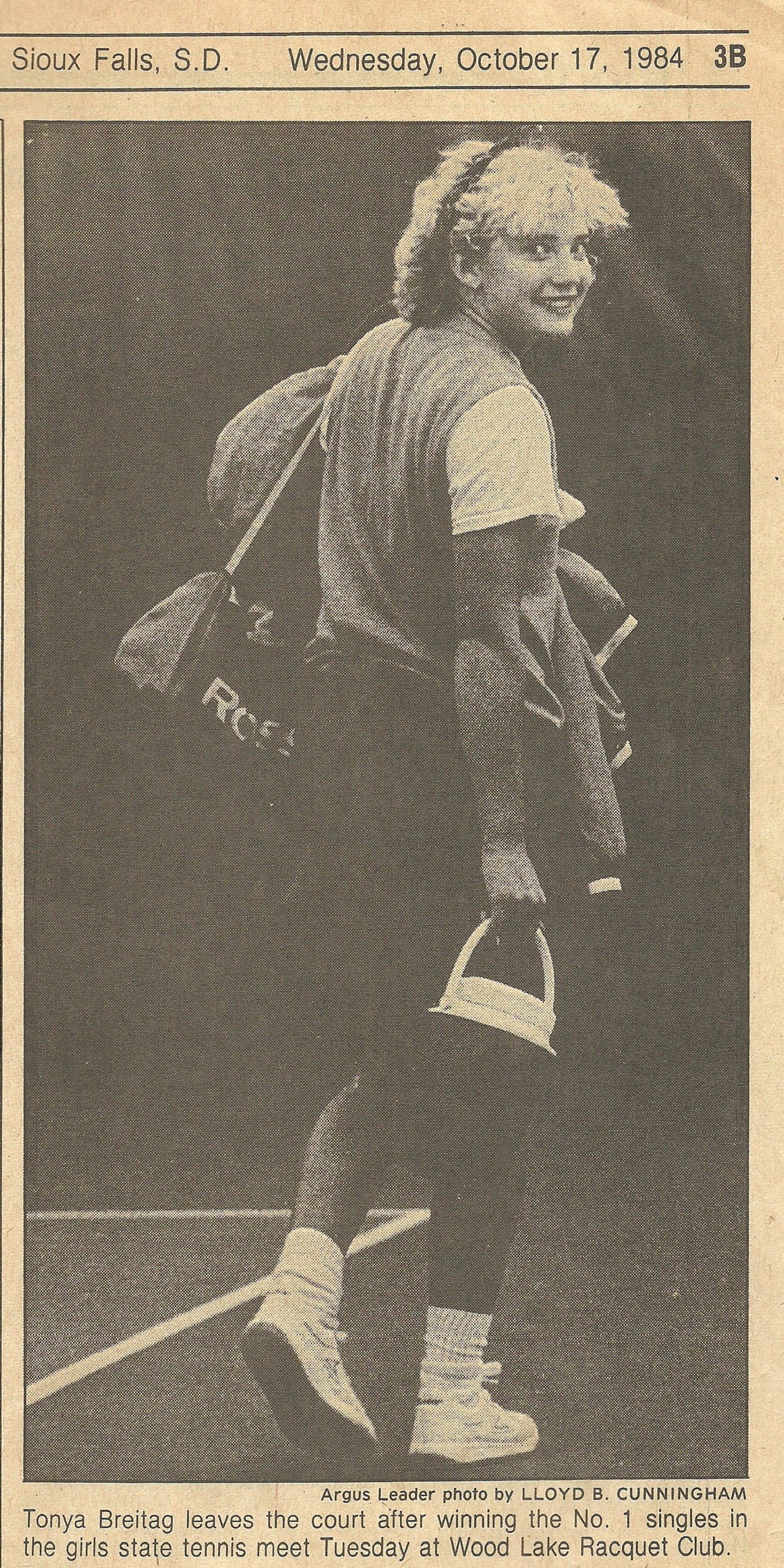 Tonya's high school career at Sioux Falls Lincoln was among the most accomplished our state has ever seen. Playing four years on varsity (Fall '82- Fall '85), Tonya along with sister Angela led the Patriots to 3 state team titles. Individually, Tonya captured back to back state titles, taking the top flight singles in 1984 and 1985. Tonya dominated in doubles as well, winning 4 straight state titles (3 with sister Angela, 1 with Alex Rost). Perhaps the most amazing accomplishment of Breitag Novak's high school career was having an undefeated record. Whether it was singles or doubles, Tonya left the court in victory every time.
Tonya looks back at her high school years fondly. "I loved high school tennis. My coaches made it feel like a team sport, something difficult to do with tennis. To this day, I can picture Jolynn Kouri's great smile and laugh. She could calm me down and help me relax. I fondly remember road trips to Brookings on what was referred to as the team "bus" and the home court advantage at Lincoln with our wire nets and perfectly aligned cracks!"
Tonya was honored as a high school senior by being selected the Fellowship of Christian Athletes Girl's Honor Athlete for the entire city of Sioux Falls. In more recent years, she was selected for induction into the Lincoln High School Hall of Fame (Induction Year 2008) for her academic achievement, student involvement and athletic prowess.
The next chapter in Tonya's life took her to the University of Minnesota, where coach Jack Roach recruited Tonya to play for the Golden Gophers. Breitag Novak battled in the Big Ten Conference for four years, quite the accomplishment for this South Dakota-born player. As a freshman, Tonya had a 20-win season in singles, competing at the Nos. 5 and 6 spots. While in college, Tonya also captured the South Dakota Closed women's open singles title in the summer of 1987. During her sophomore season ('87-'88), Tonya played #4 singles and posted a winning record. Teaming with Anne Gorde at the top doubles position, the duo went undefeated at the 1988 Big Ten Championships.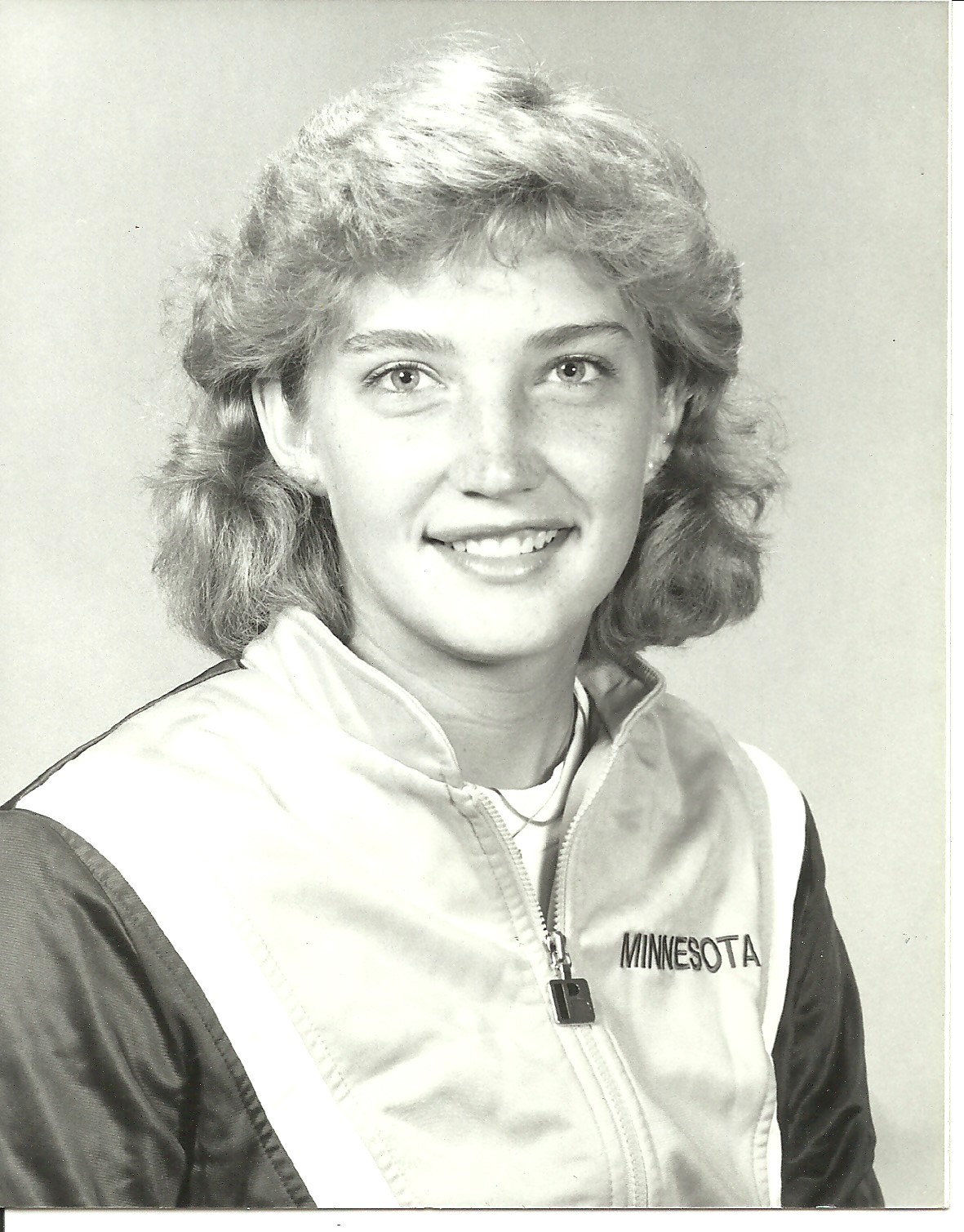 When Tonya was a senior at the U of M, she was co-captain and had become a four-year leader of her team (1986-1990). She was an All-Academic Big Ten selection two times, while active in the Women's Athletics Team Council and Athletes In Action. Breitag Novak received a tremendous honor following her college tennis career, as she was selected to the U of M All-Decade team for her contributions to the Golden Gopher tennis program in the 1980's. When all was said and done, Tonya was a four-year letterwinner, and to this day remains in the top ten on the all-time doubles victory list for the U, with 91 wins.
Reflecting on her college years, Breitag Novak remains grateful for her opportunity to play college tennis at the highest level. "I owe a debt of gratitude to Jack Roach, who recruited me to play Division I tennis at the University of Minnesota. Never in a million years, did I expect to be recruited to a Big Ten school. None of this would have been possible without the foundation laid at McKennan Park. Just like the support system I had in Sioux Falls, Jack believed in me, helped me grow my game and with a lot of practice, I improved to be able to compete in the Big 10 conference. As with high school tennis, I especially loved being part of a team. The friendships formed with my teammates I treasure to this day. When my family moved to MN in 2013, my oldest daughter Mackenzie had the opportunity to meet Jack and take a few pointers from him on the tennis court!" Today, 21-year old Mackenzie continues the family tennis legacy as a player on the Bethel University women's tennis team, where she just posted a winning season at #3 singles and #2 doubles for the Royals.
For Tonya, meeting her husband, Doug Novak, through the game of tennis is one of her greatest memories. Doug, an accomplished high school player from Brandon (Doug later played Division I tennis at the University of Tennessee), and Tonya became a perfect match. "We started off as just friends, playing hours of tennis. After numerous 7-Eleven Slurpees, gummy worm wars and coming home drenched in water with an empty water jug in hand, I knew we had something special."
Postcollege, Tonya remained involved in athletics. As a graduate assistant, she worked in Athletic Administration for the University of Tennessee Women's Athletic Department. She was responsible for game management for the basketball and volleyball teams and worked with the basketball booster club. It was here in Knoxville that she got to know the late legendary Lady Vols basketball coach Pat Summitt, among others at the University. The following year, Breitag Novak worked as a tennis professional at Cherokee Country Club in Knoxville, leading individuals and groups in tennis instruction.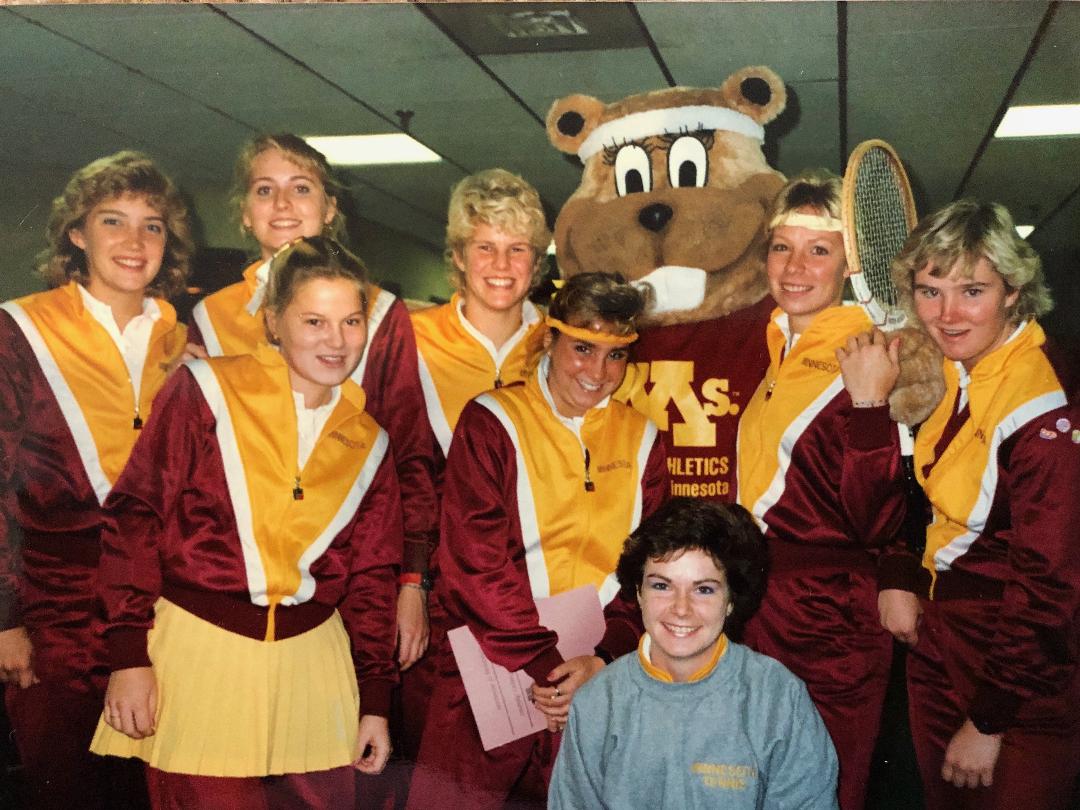 Aside from the thrill of competing on the court, Tonya looks back and appreciates the opportunities that tennis provided. "Tennis afforded me the luxury of seeing much of the United States. I remember not so much the tournament itself, but the sites and culture of the different cities, the people I met, and time spent with family and teammates." Traveling to France with the faith-based Athletes in Action organization alongside college teammate Jennie Moe Coughlin remains a treasured memory for Tonya.
Reflecting on her tennis years, Tonya is grateful to her parents for the sacrifices they made, including travel to tournaments across the country, driving her to lessons, watching hundreds of matches, as well as giving her the freedom to explore other passions outside of tennis. "So much of my upbringing revolved around tennis and it was an entire family affair. Whether a spectator or player, everyone from my grandparents, cousins, aunt and uncle, my family and now our current families, we were all involved and it developed a special bond between us."
Today, Breitag Novak is an accounting manager at Formacoat, a medical device contract manufacturer in the Twin Cities. Tonya lives in Eagan, Minnesota with husband Doug, currently the head men's basketball coach at Bethel University in suburban St. Paul. They have three daughters – Mackenzie, Sarah and Grace.