SD Tennis Achievement Award 2017
Tony Simons
By Wade Merry
Like many kids growing up in South Dakota in the 1960s, Tony Simons played any sport or game that had a ball that you could hit, throw, catch, or bounce.
But it was tennis that got its hooks in him and just wouldn't let go.
This summer marks the 50th anniversary of a love affair with a sport he was introduced to as a 12-year-old by long-time Madison High School tennis coach Norm Johnson. One summer day while walking by the two old tennis courts located on the campus of General Beadle State Teachers College, Johnson asked this 12-year-old kid if he wanted to hit a few tennis balls.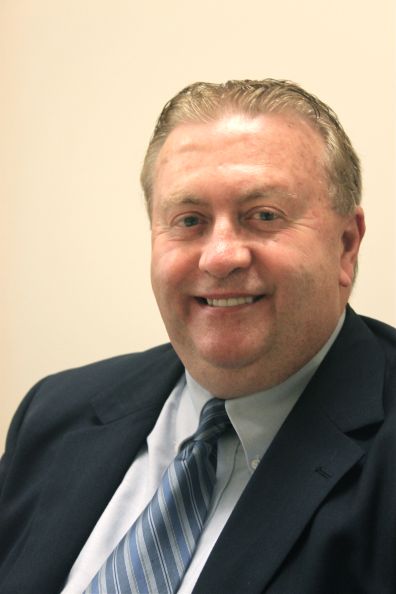 "Tennis seemed like an odd sport for a poor kid who didn't know anything about tennis and my family had zero background in tennis," Tony said. "That didn't deter me."
As he started to get more serious about tennis, Tony credits Lefty and Marty Johnson of Brookings for getting him involved in tournament competition. As a 14-year-old Tony entered the South Dakota Junior Closed, where he drew as a first-round opponent future South Dakota Tennis Hall of Fame inductee Tommy Clayton of Sioux Falls. The result was predictable – Tony was on the wrong end of the 6-0, 6-1 match.
Refusing to let that loss in Brookings keep him down, Tony begged his mother, Sally, to let him play the next year in the C.C. Lee tournament in Aberdeen. Wearing his frayed cut-off blue jean shorts and his old basketball shoes, Tony was introduced to many of the top players in the region. And as he approached his first season of high school tennis in the spring of 1970, he had yet to enjoy any success on the court-- no tournament titles, no USTA rankings, no regular doubles partner, and no place to go but up.
And improve, he did. Tony ended his high school career as a four-year letter winner for the Bulldogs. He finished second in the Flight Two singles in at the 1972 state tournament, the same year he and Bruce Beyer reached the semifinals in Flight One doubles. He capped his school career a year later by winning the conference title in singles and reaching the semifinals of Flight One at the state tournament.
Tony enjoyed a successful college career, first at South Dakota State before transferring back home to Dakota State University. At DSU, Tony was the conference singles champion twice, doubles champion once and was selected to the all-conference team in 1977 and 1978. He led the 1977 team to its only conference championship.
Tony moved to Yankton in 1982 and with the help of Bill Malady, Mike Erickson, Denny Stark, and Steve Elwood started the Yankton Tennis Association. He eventually moved to Mound, Minn., where he coached boys tennis at Mound-Westonk a High School. It was there that he met Steve Wilkinson who was the head men's and women's tennis coach at Gustavus Adolphus College in St. Peter, Minn. Wilkinson conducted his Tennis & Life Clinic at Mound-Westonka High School and asked Tony to help with the demonstration court. His involvement with Wilkinson's clinic afforded him the opportunity to meet and work with many great clinicians, among them Nick Bollettieri, Jim Loehr, and Tony's all-time favorite Vic Braden.
Tony returned to Yankton, and at the urging of longtime friend Tim Mulhair, helped build the Yankton High School program. Tony was the president of the Yankton High School Tennis Booster Club for 18 years. During this time he got involved with the Yankton Tennis Association which purchased a Supreme tennis surface that could be rolled out on a gym floor so Yankton could actually have indoor tennis. The YTA found a permanent home for this Supreme Court at the City Auditorium and was able to conduct junior indoor winter leagues. Eventually, Yankton built eight new tennis courts and revived the Lewis & Clark Tennis Tournament for juniors and adults.
Tony received his undergraduate degree from Dakota State University in Madison in 1978, a Masters degree from the University of South Dakota in 1985 and a Specialist degree from USD in 2004. He has enjoyed a 37-year career in education – 12 years as a classroom teacher, 13 years as a high school football and basketball coach, nine years as a high school athletic director, 14 years as a K-8 principal, and 11 years as a Superintendent of Schools/Executive Director. He coached Crofton, Neb. to three Nebraska High School Girls State Basketball Tournaments, finishing second in 1991 and 1994. Tony served a four-year term on Region 1A of the Minnesota State High School League (2011-2015) Executive Committee including two years as the executive committee chairman.
Tony and his wife, Carol, live in Brooklyn Park, Minn. They have four children: Nick, Stephanie, Brandon and Cody.
"I have been blessed to be able to play this great game with a lot of people in a lot of different places along my tennis journey of 50 years," Tony says. "Tennis truly is a game for a lifetime and I am planning on playing and being involved with tennis well into the future."