Warren L. Opheim Bio
Warren L. Opheim, M.D. first made his permanent mark in South Dakota tennis history in 1937, winning the state high school singles championship for Sioux Falls Washington. However, the Opheim influence on tennis spanned a 40-year period – including recruiting and encouraging senior tennis players into this "sport of a lifetime."
Warren's first recollection of tennis was hitting tennis balls on a quiet Sioux Falls street as a youngster and progressing heavily into organized junior tennis at the original Sioux Falls Tennis Club (clay court tennis, 26th and Summit for $10 a season). After high school, Warren played with one of the strongest college (Augustana) tennis teams ever in South Dakota, with Lefty Johnson, Clyde Bunt and Art Kilness. Representing the small private college on the prairie – they battled six Big Eight teams (beating Kansas, Kansas State) and defeated two Division I Texas universities.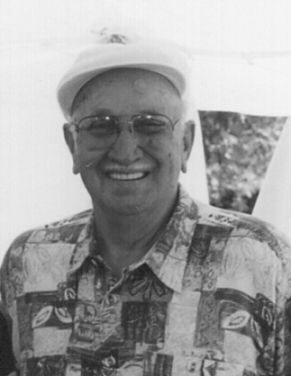 Warren's titles included the singles division of the North-South Dakota Closed (1939 in Aberdeen), the Sioux Falls City championship and Black Hills Open singles and doubles. Tennis took a large hiatus with Warren's entry into medical school, serving in WWII and the Korean War, his marriage to Millicent Schlegel, and the raising of his family. The smooth spin serve was resurrected by Warren in the early 60's when construction was completed on the indoor courts at Westward Ho (initially called Sioux Falls Racquet Club).
He became a doubles specialist, teaming with several players, including Bill Clayton, for titles in '65 and '66 at the popular Winter Invitational (and Dutch Schultz in '69). Now retired, he lives in Sioux Falls (winters in Arizona) and mixes golf with an occasional doubles game.